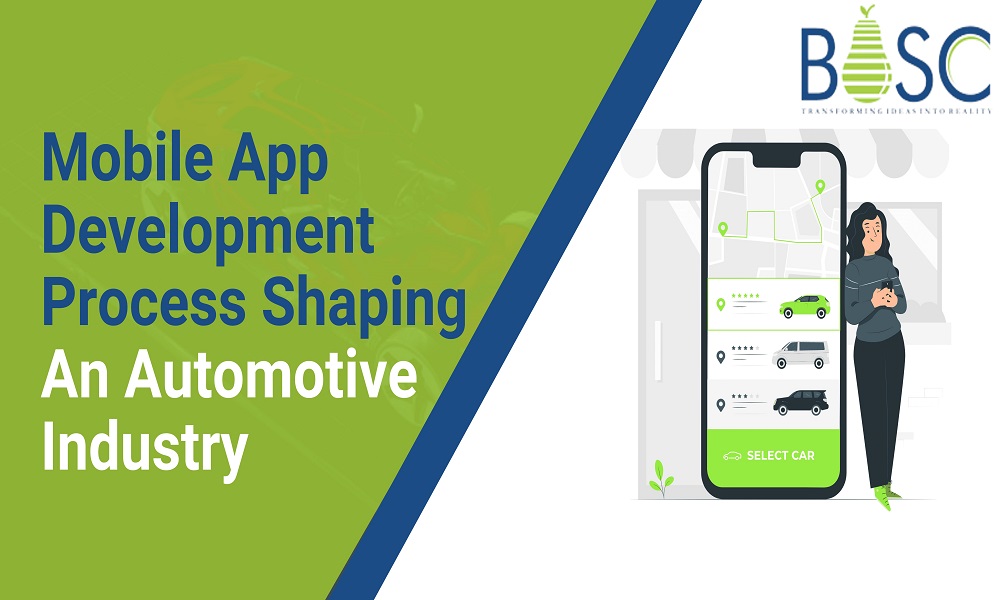 How is the Mobile App Development Process Gives the New Orientation in the Automotive Industry?
After facing problems during the COVID-19 pandemic, the global automotive industry is set for its journey of revival and growth. In this journey, technology has the role of the driver's seat. Are you searching for automotive mobile app solutions? Want to manage your Fleet? Require a solution for the vehicle tracking service? Then you can consult an expert from from a mobile application development company, who have expertise in creating mobile applications. Also, in the automotive industry, we are giving mobile app solutions.
In 2020, the revenue of United States motor vehicles and the parts dealer was $1.249 trillion. The auto industry holds around 3% of America's GDP. The National Automobile Dealers Association (NADA) assumes that new light-vehicle sales will reach about 16.3 million units in 2021, an increase of 12.7% compared to the previous year.
What are the advantages of the mobile app for the automotive business?
1. Increase efficiency
You can track the automotive inventory, fleet management, transportation booking, tracking, etc. It will give better efficiency with mobile apps and can access information and tools at your fingertips, taking action instantaneously.
2. Engaging the user experience
Mobile apps are the best way to keep your business close to your audience. Whether an enterprise mobile app development involves direct consumer interaction or connects with B2B clients, the mobile app will always help you stay connected. An interactive UI and social media integration features will give a great user experience to the app users.
3. Good Analytical Capabilities
From tracking inventory to the fleets and data, your analytical capabilities will view the definite boost with an automotive app. Analytical decision-making is precise with the data collection using the apps. Still, you'll also be able to manage and represent data in understandable formats, making the decisions easy and straightforward.
What are some points that shape the future of an automotive mobile app?
1. Connected experience
The automotive industry uses mobile app solutions, which will develop an app where all the departments and components are connected virtually. Many automotive companies are selecting app development as direct support for its connectivity. These apps will also help them in the various ways.
These apps will create a great connection between all elements and work accordingly.
These mobile apps will connect the various components that are helpful in a large industry like the automotive industry.
It is the most significant way to fulfill a digital interface for automotive companies.
2. Intelligent Communication
Creating innovative communication between its departments and the components will use a simple mobile app solution. You can consult with an excellent mobile app used as a communication tool. In this way, it helps the companies save on operational costs and construct a better solution for their organization. Therefore, intelligent communication is a significant concern for the automotive industry, and they are trying to solve this issue by installing mobile app solutions. Moreover, an intelligent communication also give man benefits.
It will improve the client relationship.
It promotes the trust.
An productivity of the system is also incresed.
Resolve the issues effectively and quickly.

3. Easy upgradation
The mobile app is an excellent way to understand an up-gradation process if an enterprise wants to upgrade its system. An updated mobile app used in the automotive industry process will enhance the efficiency of their system, and it is done by integrating mobile app solutions. Upgradation will also help the system in many ways such as:
An automotive firm can use the developer's help in creating a mobile app.
It also give every input to that app which will monitor whether they are performing well in the industry.
In this way, they will understand its efficiency level, and they can upgrade its system whenever it is required. The automotive industry will implement mobile app solutions in its sector.
4. Media and Entertainment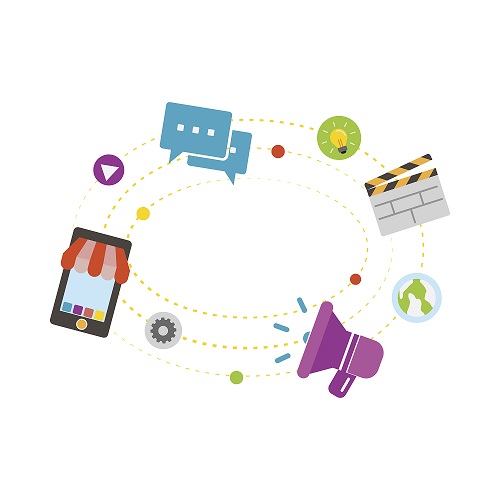 An automotive company is trying to integrate media and entertainment services into its product and prefers the mobile app solution that sets it up directly. Mostly, we use mobile apps for entertainment purposes. Let's see example below:
If you sit in the car, you will begin with entertainment while driving or riding.
It can create a better experience in the entertainment part of any vehicle.
It will enhance the customers' media and entertainment experience and improve satisfaction to a more significant extent.
5. Customer convenience
If the automotive company makes use of mobile applications that a mobile app development company develops, it can monitor customer satisfaction per its service. It will work hard if it doesn't meet customer satisfaction levels.
A mobile app solution is implemented in the automotive industry and will create better efficiency in the company to build better products. Mobile app solutions will maintain the communication between them and the customers to know about their perspectives. It will support them in identifying what a customer needs before deploying it.
6. Market research
A company focuses on market research. They are trying to integrate some of the digital procedures that will perform a survey in the market so that they can understand all its processes well. Let's see how the market research is using the mobile apps.Market research is done using mobile apps where the company will monitor all its methods efficiently and implement various digital techniques.

It will maintain the customer-centric approach.
Helps you to stay connected with the audience.
Stay on the top of trend.
Helps you to make more informed decisons.
It will identify the opportuniies for growth.
7. Security and testing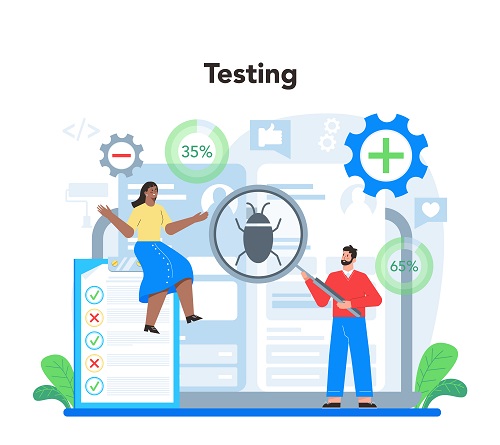 In the era of digitization, automotive companies hire programmers from the USA that will do security and quality testing by using the new technologies. An expert can create a high-quality mobile application that ensures you give better protection of their products. Additinally, it gives the security upto some extent to its clients to stay connected with their services.
A mobile app development process is widely used in the automotive industry to build excellent security and enhance the testing process to achieve efficiency.
Companies make use of its product as per the reports which are obtained from mobile applications.
Which are the leading automotive mobile applications in the USA?
1. Edmunds
An Edmund app uses the market pricing tool, which will help you to compare the listings and find the best deal which suits you. The feature reviews are dependent on expert research. It will give information on everything from average fuel costs to short-term contracts in your area. Additionally, it permits you to compare similar vehicles, save searches, calculate monthly loan payments, and even text the dealers.
2. Carmax
If you plan to buy a used car, this might be the app for you. A CarMax app will find the listing that comes from only CarMax dealerships. The app can see the vehicles by searching for their names, models, prices, features, and more. You can also estimate the payment amount, view vehicle reports, and apply for financing.
3. Cargurus
CarGurus will keep track of pricing information across the makes and models. You can browse it. An expert review and the ability to apply for financing in-app will make the car a shopping experience after you save the search. The app will notify you about it if the price changes. Moreover, you can also use the Cargurus to sell your current vehicle if you wish to buy the other car.
Conclusion
Are you ready to jump towards success with your own automotive mobile app solutions? Whether you want an app for your consumers or an enterprise app development, we have the correct experience. We have served many clients in various firms and have delivered successful results. We have a dedicated team who will help you in every manner.
Kickstart your automotive mobile app solutions project today!
Frequently Asked Questions (FAQs)
1. What is an automotive app?
An automotive application adds mechanical testing, vibration analysis, data logging, anti-lock braking, engine performance and ignition monitoring, and ultrasonic inspection.
2. State the automotive in IoT
Automotive IoT refers to a complicated system of devices that are interconnected to the cloud and give real-time data, which enables the optimization of the car manufacturing process and also provides efficient transport management.
3. Define the mobile app solutions
Mobile app solutions deliver easy and affordable mobile marketing tools for small businesses. It connects the company to its customers via mobile app platforms such as desktop, android, and iOS.
Get a free consultation