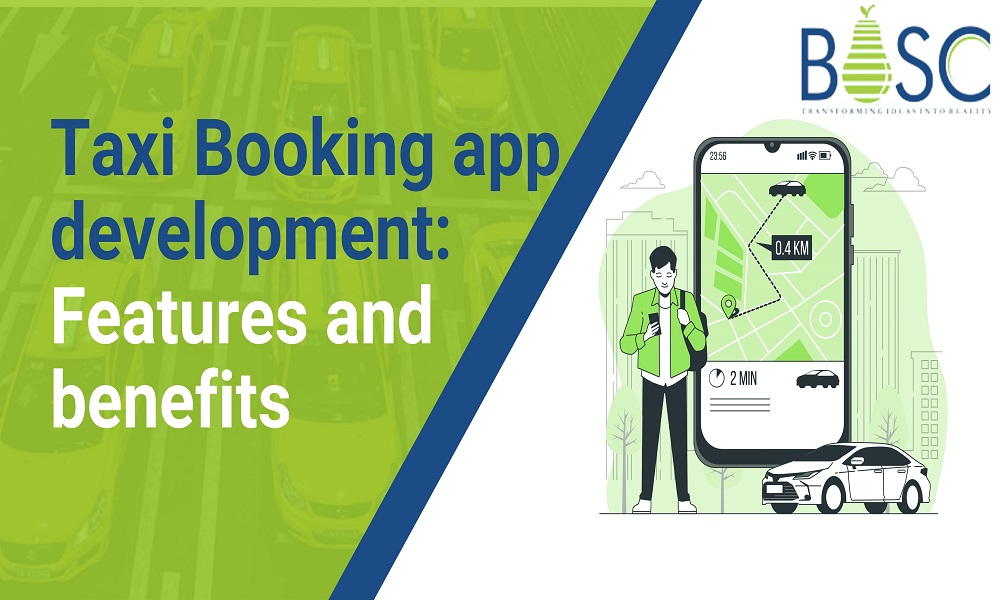 A Guide Of Taxi Booking App Development
Do you want to explore the concept behind the workflow of the taxi booking app? If yes, the guide will allow you to collect more details. If you have a Smartphone, then sure, you have an app like Uber.
Uber app is handy to manage your travel easily in the city without any obstacles. Right now, such hailing services have become highly essential for everyone. Due to this latest innovation, many people have dropped the idea of buying a personal car. Using a taxi booking app, you can save a lot on maintenance, parking, and insurance.
The taxi booking apps are a great resource that is used by a wide range of users all across the globe. It has an attractive business module for many entrepreneurs.
One cannot ignore the fact that the COVID 19 pandemic has greatly affected the local transport business. But still, people are using taxi booking apps conveniently to meet their needs effectively. Currently, the industry is growing tremendously and is expected to reach more than USD 300 million in profits by next year.
Reading further, this blog can be helpful for investors, business owners, and app developers who want to invest in building a taxi booking app. Here you can also explore the working of such apps.
What Is The Major Uniqueness Of Using Uber?
If you want to travel anywhere in any vehicle with less cost, then the Uber taxi app is the best choice. In general, the Uber app is mainly considered the ridesharing app suitable for reliable and fast rides in minutes.
The latest version of this app is available online and requires suitable devices with an excellent user interface. Uber is available day and night, so it will be helpful for you. If you book the vehicle using this app, you do not need to wait for any bus or taxi effectively.
You can book a vehicle with a single tap, and making the payment is very easy through Uber. The price will vary based on the place you travel to. A suitable uber is available for every occasion so you can use it immediately.
This app is used by several people across 650+ cities worldwide. You can download this Uber app from the 9apps and start your trip immediately.
It is seen that the taxi market size is expected to reach around USD 432.16 billion by 2028 and it is expected to expand about 11.7% from 2022 to 2028. The growth of the taxi booking companies in Central and South America is likely to drive its growth.
What are the Features of the Uber app?
You can open this app and tell the driver where you want to go.
Then the app will make use of your location, and then the driver can find the place where to pick you up.
You can check your vehicle details and track their arrival via map and his picture.
You can able to make the payment via using a credit card, PayPal, android pay, and some more.
Finally, you can give your feedback by giving them the rating.
At last, you will receive the receipt for your ride through email.
Which are the essential steps involved in the app to book a taxi?
A taxi booking app acts as the bridge or connector between two parties, such as the driver and rider. This mobile app development platform lets users book a taxi service, which a driver can earn from it. Here you can know its complete process and the working of setup.
1. Requesting a ride
At first, users book the ride from their app, and the nearby driver-partner will receive the same request. Then users can go through the estimated ride cost at the time of booking a taxi.
2. Connecting both parties
Users' requests display their pickup address and estimated distance to reach their destination. It can be helpful for drivers to decide whether to accept or reject the request.
3. Confirmation by driver
Through the partner's app, the driver can accept the ride request from the customer. Then the customer will get the notification about their request along with the driver's details. Users can go through the driver movement from their real-time app.
4. Reaching destination
After picking up customers successfully and helping them reach the destination, the driver ends their ride from the app. After that, users will get the app notification with the respective payment details. Consumers can contact the support team if they have any issues with the payment details.
5. Ratings and Feedback
Consumers and drivers can rate their ride experience regarding safety, behavior, and security. They also may share the concerns that they may face during the ride.


Taxi booking app development guide:
If you want to build a complex taxi booking app like uber, it will take both server and client-side development. Such a process must need a deeply optimized central system for managing real-time user-rider communication.
It provides more in every ride like connecting two parties, cost calculation, GPS, feedback, and commission calculation. Along with that, there is no lag time and should distribute agile service.
Which are the features for taxi booking app development?
To have a constructive and reliable taxi booking business module, you must need highly effective mobile apps for driver and rider. It will support you in differentiating the services and managing certain functionalities that each party requires effectively. As a result, the process needs the partner app, consumer app, and an admin panel to control the whole operations.
Key functionalities of taxi booking app development:
Consumer App:
Registration
Trip Booking
Payment
Trip History
Feedback
Advanced consumer app features:
Improved GPS
Joint rides
Selecting vehicle
Driver App:
Registration
Payment account
Trip and payment history
Feedback
Advanced driver app features:
Navigation
Order alert
Multiple vehicles
How much is the cost to develop a taxi booking app?
The cost of taxi booking app development depends on multiple factors: app development team expertise, location of the team and features you want to implement in your app.
A core tech expertise means that a development team will deliver a similar project as it did in the past and are aware of the technologies that will create it. Mobile app developers need minimal time for the initial research and will get the mobile taxi management app at a meagre cost and in less time.
As for the app's functionality, the calculation is straightforward- more features you want to include and high app development cost.
Example of taxi booking app
1. Uber
Uber is a well-known taxi booking app in the USA, and it is used by millions of people every day. Uber has scaled its business by hiring dedicated developers and partnering with other enterprises. Uber has remained the robust player in the taxi booking app and is constantly growing in the coming years.
2. Lyft
It is the other popular taxi booking app after uber in the USA. It is the USA -dependent ride-hailing app that delivers services to its customers from 640 cities, and it also provides services to 9 cities in canada.
3. Curb
It is the most famous taxi booking app in the USA. This app has covered almost 150 cities across the country and does not need you to pre-book the ride. You can hail a taxi from an app whenever you need.
Conclusion:
From the scenario mentioned above, you now have explored the concept behind the workflow of the taxi booking app. Now you can hire a leading mobile app development company like Bosc Tech Labs to build you an effective taxi booking app very effectively. The experts you will hire will have more years of experience in app development. Therefore you can get a highly effective taxi booking app with an excellent user interface.

Frequently Asked Questions(FAQs)
1. What is the process of taxi booking app development?
This method is divided into several phases, such as discovery, market research, and development with testing and deployment processes.
2. How much does maintaining an app cost?
The average maintenance cost of the app is about 15-20% of the initial cost of development per year if anything new needs to be added, and only you have to fix the bugs.
3. How much period does it take to develop an app?
It usually takes 3 to 4 months to develop a successful app ready for public use. This timeframe didn't add a product definition or design stages of building the mobile app development.
Book your appointment now