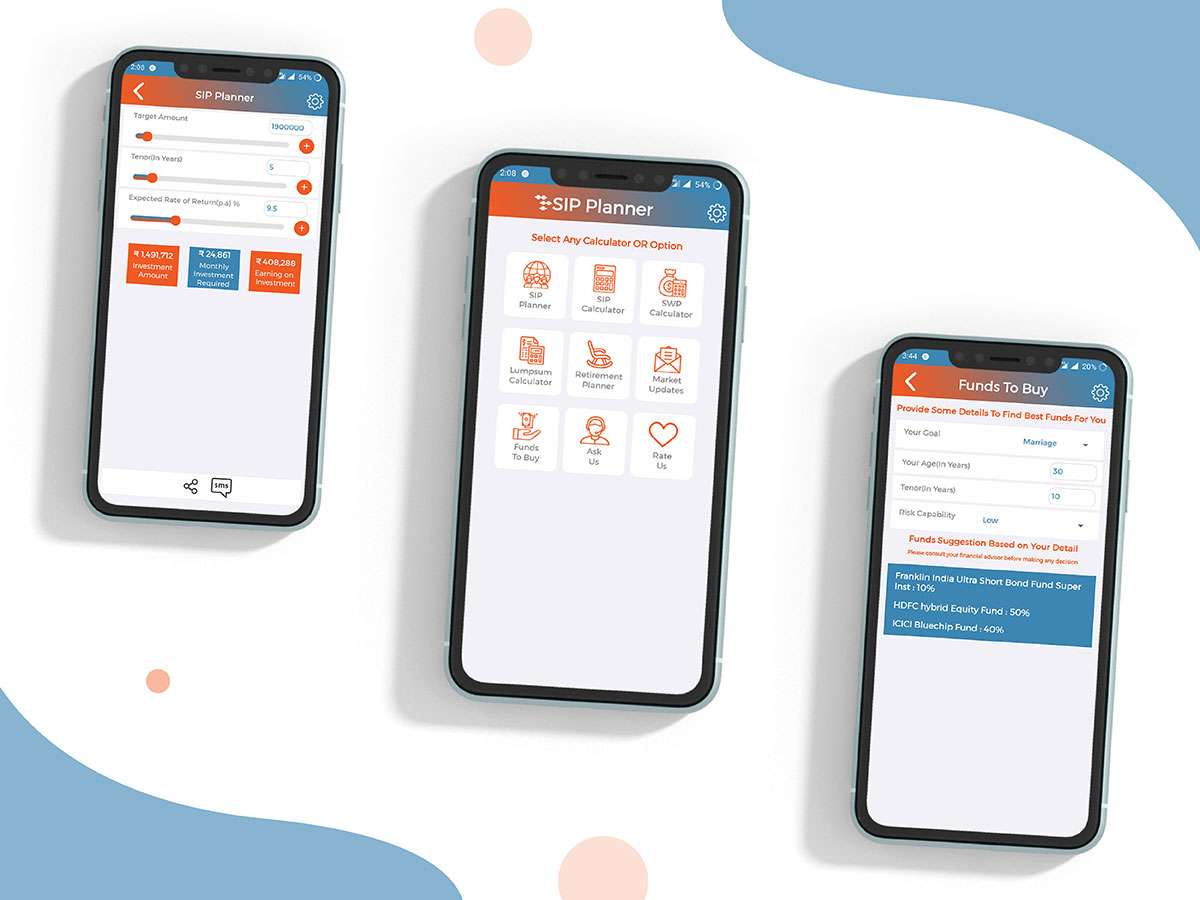 SIP Planner
SIP Planner is a FREE mutual fund calculator app and has all mutual fund calculators in one app. SIP Planner app helps you to plan your sip(Systematic investment) as per the goal amount and provide you with how many SIP you should start.
What are you waiting for? Go ahead and install the SIP Planner app, You will like it.
SIP Planner app has not only SIP Planner in it but also has all mutual fund calculators like lump sum calculator, SIP calculator, SWP Calculator, and several useful features. This makes the SIP Planner app unique and better than other SIP planner apps.
Features
SIP Planner
SIP Calculator
SWP Calculator
Lumpsum Calculator
Retirement Calculator
Messages
Funds To Buy
Ask Us
SIP Calculator with detail
Multi Language support
Multi Currency support
Ask Us
SIP Planner has a feature called ASK US where you can ask your mutual fund-related query, and our financial expert will answer that without any charges. Take advantage of this feature and install the SIP Planner app now.
We have developed this SIP Planner application to help individual investors with their mutual fund investments. Kindly provide feedback on our efforts as it will help us to serve you better.