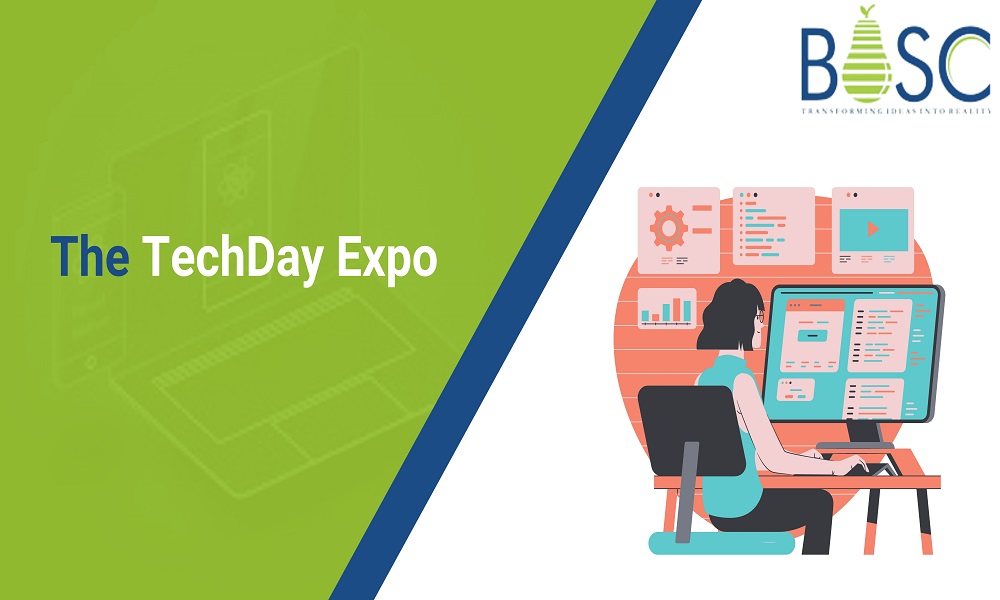 The TechDay Expo NewYork
This event was held on the 15th of November 2022 in New York in the US.
Whether you have launched a startup or have grown up in the household, exhibiting at TechDay will provide you with the necessary resources to succeed! By creating a highly curated audience, showing is the most effective and efficient method to get investment, hire top talent, gain users, develop partnerships, and much more.
Are you searching for the next big thing in tech? How about premier accessibility to the startups everyone is talking about? Or do you want to explore everything which a startup has to offer? Whether you are an investor, app user, developer, job seeker, or more, attending TechDay will provide you with an exclusive view into today's latest technology with direct access to startups and partners, making it all happen.
At the TechDay Expo, you could get your startup in front of investors, the press, and the adapters by representing it on the main stage. Apart from having the booth, adding the on-stage demo is a huge opportunity that will define and elevate your presence and put your startup of enterprise mobile app development in the spotlight. But, before going out of the stage, you can join us at the membership session, where the mentors, colleagues, and investors will give feedback that will help you to make the perfect pitch before a big day!
Why should I exhibit at TechDay?
TechDay will connect with all of the resources where your startups need to be constantly growing and will place you directly in front of the correct audience. This event will bring together thousands from the technology community. An exhibitor can connect with Investors, Corporates, Influencers, early adaptors, Users, Top talent, Accelerators, and media.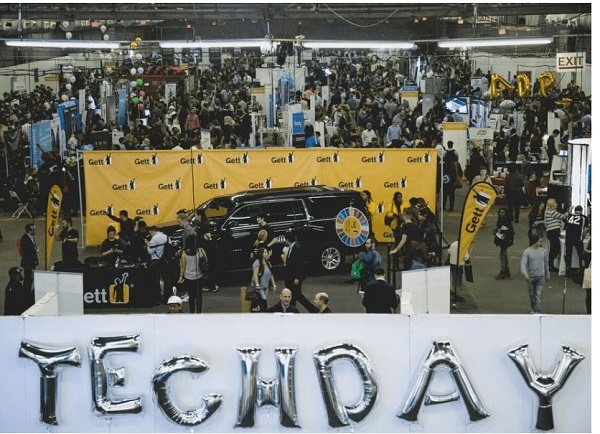 What can attend TechDay do for you?
You can experience the latest technologies and discover the revolution for new startups.
Here listen to the startup founders present it in the live demos of its new products and technologies.
Get insights from its leading tech brands via Fireside chats.
Gain unprecedented in-person access to the directors of top accelerator programs.
Join the community of minded individuals with interest in an ecosystem.
Do networking with the leaders in your firm to propel your ideas forward.
Discover new partnerships and the business opportunities.
Connect with investors, members of the press, users, top talents, and more.
Change your career path and find a new job.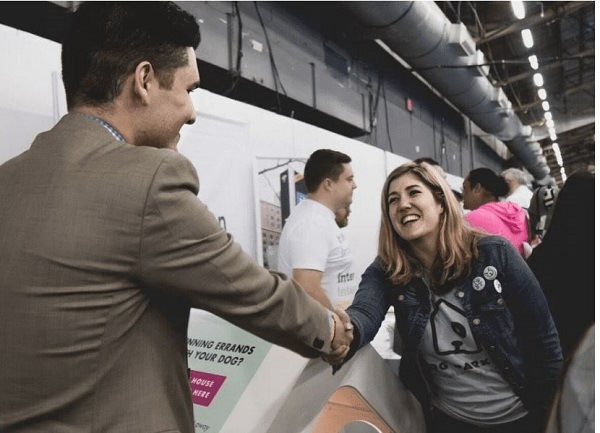 What are TechDay Success Stories?
Companies that exhibit at TechDay range across all industries in every stage of funding and in the process of development in mobile application. This event aims to deliver the most value to early-stage startups. From successful companies worldwide to the newest industries operating in stealth mode, thousands have selected TechDay, which helps them grow. Uber, Quora, Stripe, etc., are examples that have chosen TechDay for their growing success.
Investors in TechDay
TechDay attracts investors from all over the world in search of companies poised to revolutionize markets. We have hosted a number of the largest venture firms in the world, also corporate venture funds, and hundreds of investors. It is an excellent opportunity to find that "IT" company that you think will make it huge!
Our events will facilitate the meetings between the investors and startup exhibitors. Our development team diligently works year-round to strengthen the new relationships that deliver more value to startups and investors daily.
Since the event started in 2012, our startups have repeatedly reported placement in their rounds from investors. They have met at TechDay events, and our investors praise us for the massive increase in the deal we can provide.
Press in TechDay
TechDay is a great opportunity for the media to discover the latest and most innovative technologies in any one place. From attending the event, journalists have been able to publish great stories on the upcoming chart of the mobile application and gain exclusive interviews with leading startup founders. They will write comprehensive reviews on the advanced new technology.
Conclusion
I hope you like the inside coverage of TechDay The Expo that allows the startup to grow. We at Bosc Tech Labs have expertise in android app development services who are able to develop applications and offer solutions for existing apps. Get in touch with us to know more about the development.
Content and Image resource: techdayhq.com

Book your appointment now