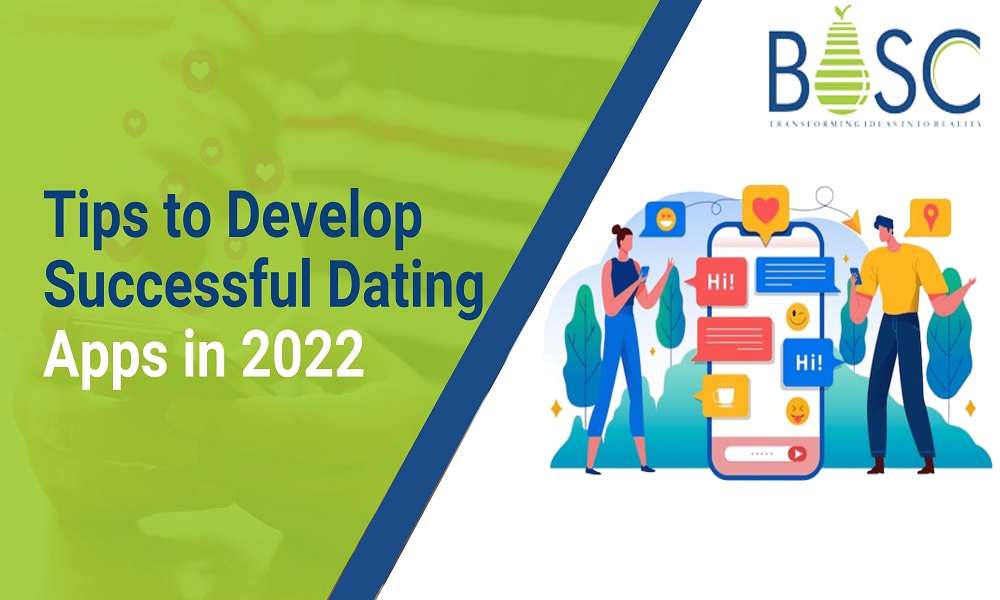 Tips for developing the successful dating apps in 2022
Mobile application has became the need of every business and people are totally dependent on these apps. An dating apps is gaining popularity worldwide. However, finding true love and relationships is the primary aspect for everyone in their life, and dating apps have become the most efficient way to find a match. Moreover, the mobile application development services is rising day-by-day due to its unique features, design and the ease of use.
Points to keep in mind while developing the app
If you have an intuitive and innovative idea for creating a dating app, there are certain aspects you have to consider while developing a successful dating application. There are the number of the leading frameworks available in 2022 for the app development which make it simple.
1. Identify your target audience
The most crucial factor required to focus on when building a good and unique dating app is your targeted audience which is a crucial factor. It's whether you are focusing on the global audience or particular region of the world, or a county for your app. Moreover, location-based dating apps also demand demographic surveys to identify your potential customers.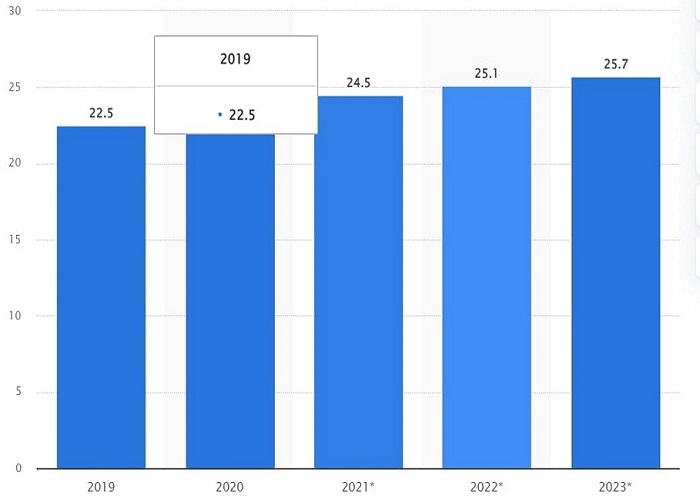 Image source : statista.com
For example, in 2020, there was around 26.6 million smartphone dating app users in the United States. It is estimated that in 2023, there will be about 25.7 million users of dating apps.
A demographic survey helps you define the target audience and create a foolproof strategy for enterprise app development and marketing.
2. Know about local and global competitors
When creating a dating app, you shall never undervalue your primary competitor. Firstly, please make a list of primary rivals that have an app similar to theirs.
Identify its fundamentals and essential features which are used in that app. Go through the reviews and feedback of the apps and identify the end user expectations.
Also, get the information about their app benefits and drawbacks to make your app more efficient and feature-rich than the other apps.
Please do not ignore the small dating app, as it is also a competitor in the market. Various online dating apps are used by people globally. Hence, you can go through the fresh concepts in your app to create it unique and innovative, and it is capable of getting the user's attention.
Therefore, focus majorly on the factors which are usually interrelated to the app ideas as it has become more significant before entering into the app development.
3. It gives an app a stunning look
Depending on your target audience, deciding on an appealing design theme for your app is essential in attracting users.
This stunning design adds attractive user images and the profile page, blurred backgrounds, translucencies, and energetic color schemes. The other design tips will aid you in creating a unique app design.
In addition, using the interactive elements ease your audience to communicate. Provide the user pleasant experience of using an app that gives them the feel of love and romance.
4. Consider security features
If you want your app's reputation as a dedicated dating app, then you should offer security checks for users who can sign up and register your dating app.
You have to give all the basic details of the users to develop the validated database for ethical users. You can offer them to log in with social media platforms like Facebook, Gmail, and Instagram. Also, develop the questionnaire form to crosscheck their information.
Some important aspects
When it comes to targeting a market, you should develop a female-friendly dating app that aids in getting the most traffic in your app.
When launching your app, please do not attempt to direct competition with your competitors, as they are already famous because of their innovative design and development.
Include the chat functionality, which is easy for the user to communicate with their match.
Begin promoting the app before its deployment by using social media campaigns and promotional activities to create awareness of your dating app.
To make your dating app successful, you permit the users to find their match rapidly and easily with simple criteria. With the support of search filters, you can make the app helpful for your users.
How to earn money from dating apps?
a. Paid or Free subscriptions:
In the paid, all the features are accessible, while in free, some limited features are available to users.
b. Attractive plans:
You can deliver various plans like gold, platinum, and silver depending on the app's cost and advanced functionality.
c. Add attractions:
You can give them discounts and coupons on special occasions like New year's, valentine's, etc.
Conclusion:
If you need the best and most successful dating app, you must consider aspects like the targeted audience, know your competitors, and develop a feature-rich app with innovative design.
By providing security assurance, you enhance the app user's trust. If you want to develop a dating app, you can connect with a mobile app development company which help you to create a successful application for your business.
Frequently Asked Questions (FAQs)
1. Are there similar apps available in the market
Competitions hold an essential place, not just in the app development process but also in deciding your application's future. Collecting insight into your competitor's app will significantly help you in the development stage. With this, you would know what feature is missed by your competitor, and you can add it to your app. As a result, it helps to stay ahead in the app market.
2. How much time will it take for development?
It is utterly dependent on the complexity of the application; you should have a rough idea about how much time it should take to develop the app. It takes approximately 7 to 8 months to complete the app from scratch till launch, but the technical apps take a little more time to complete.
3. Should I have the wireframe ready?
We didn't need the wireframe from your end when you got us an app idea, for we created one based on your project idea. However, having the wireframe ready makes things simple and easy at the discussion stage.
Get a free consultation