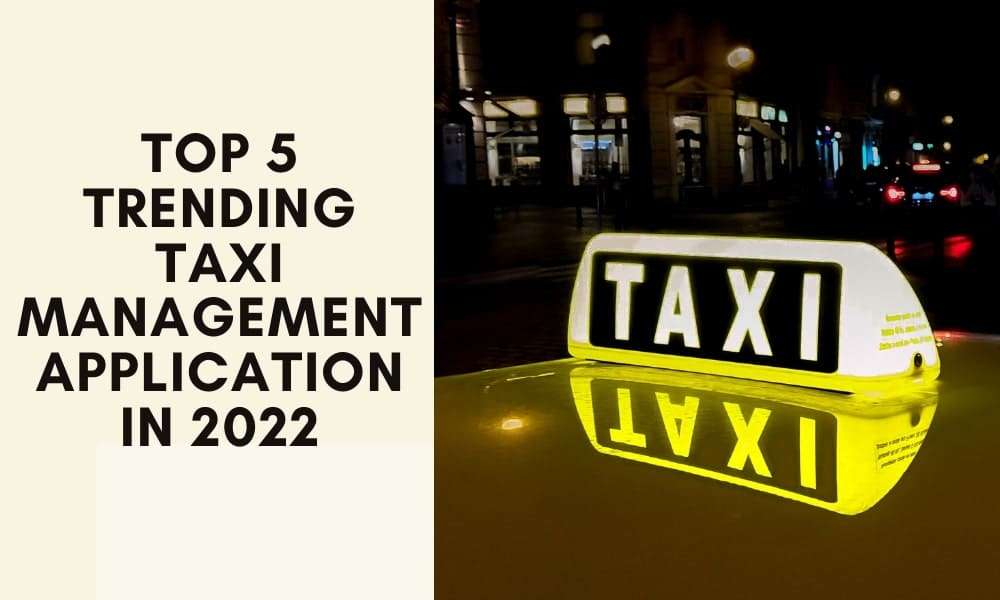 Top 5 Trending Taxi Management Application in 2022
Presently, many people rely on the taxi as it has become convenient to book a cab by the booking application. Taxi travel is convenient and affordable to maintain against a personal vehicle in the present scenario. People prefer the taxi booking services as they can book by smartphone with just one click and these services are available 24X7. Get a taxi booking app proposal from Bosc Tech and avail the advanced and substantial application features.
Today, many taxi services are emerging, with specific consumers attracting features and facilities. Hence customers often wonder to choose one of them. Determining an accurate and substantial online taxi booking service depends on the customer's need, location, and requirement. It is convenient to use a mobile app for a taxi booking. For that reason, you need to develop a taxi booking mobile application by choosing the correct mobile app development services to make it easy to create a proper mobile application. Checkout the latest mobile app development guide to develop an awesome mobile application.
There are many technologies available, and you can choose to develop a taxi booking mobile application. Currently, Flutter is the most trending technology to create a mobile app by getting featured rich widgets and libraries to build advanced features and functionality for your taxi booking mobile application. You can choose the right Flutter app development services or hire Flutter developers to develop an advanced and secure cab booking mobile application as per your expectation.
Hence it is necessary to analyze the requirements and services available in that area. Observing the taxi services and evaluating the customer reviews is also an integral segment in choosing the taxi booking application.
Taxi booking application works with simple user optimization with a technology interface with features like route tracking, competitive fares, and optimized, innovative route services. Booking the taxi or cabs has become convenient through the smartphones between the hectic schedules and packed timelines. The rating and reviews of the taxi booking application catch the eyeballs for maximum customer acquisition.
With a booming culture of taxi booking apps, many local and global taxi booking applications are emerging with advanced technology interfaces, user-friendly features, and high-end security optimization. Hence considering all such factors choosing a secure, advanced, and safe taxi booking application will be easy.
Below is the list and description of the top 5 taxi booking applications with technical and user-friendly features. Let us discuss:
1. Cabify
website: www.cabify.com
It is a Spanish taxi booking application used widely for transportation within the area. It is a 24X7 active cab service providing private cars with verified drivers. This cab service offers high-security features to their customer in terms of documentation and transportation. The cab service provides advanced technical features for booking a cab through the application. It claims to provide the fastest cab service after booking from the app.
The cab awaits with a chauffeur following all the safety and security standards. These taxi services improvise their services to attain better standards across other cities. The application of this taxi service is simplified and easy to use. It requires information like the type of vehicle you need in three basic categories, i.e., Executive, Easy, and Lite taxi. All the cars are equipped with AC, music, GPS, and safety equipment. Enjoy hassle-free rides with easy booking methods.
2. Bolt:
website: www.bolt.eu
Bolt taxi services are based in Estonia, a top-rated taxi booking service in Estonia previously known as Taxify. The taxi booking service currently has around ten million registered passengers and five hundred thousand employee drivers. These taxi services are successfully active in about 25 countries like Portugal, Latin America, and Spain. The booking app Bolt has features such as the price of the booked ride being visible upfront to the customer with a simplified link to select the payment method.
The application has advanced features to set the pickup location even if they are unaware of the exact location. Highly integrated payment getaway modes are optimized with the application to provide hassle-free fare payment. The unique feature of rating and reviews is available for customers for the continuous betterment of their services.
3. Uber:
website: www.uber.com
Uber is a well-known taxi booking service and application, and any list without this will be incomplete. Uber is the most popular application functional in maximum countries, with specific user-friendly features and safety norms. According to the current statistics, Uber is considered the highest-grossing taxi service collectively with the application.
The application attains advanced security measures like a consumer can share their ride and related information to their close persons for safety. Scheduling of advance rides and ratings and reviews are available for consumers and drivers, and drivers can also review the customers for future reference and rides.
4. Lyft:
website: www.lyft.com
This taxi service is located in San Francisco, California. It is listed as the most popular riding service and application, operating in nearly nine cities in Canada and six hundred forty cities in the US. This taxi service is famous for its affordable ride fares and advanced quality riding services. Being the second-largest taxi service, it provides a convenient and simplified application compatible with smartphones and tablets.
Lyft operates with high-rated, professional, verified drivers and a convenient booking process. The customer must book the ride determining their pickup location and destination. Any nearby driver will be intimated, and they will reach for pickup at the minimum possible time. The integrated payment getaways and real-time tracking are some noticeable features of Lyft.
5. Curb:
website: www.gocurb.com
It is a famous and simplified taxi service with a streamlined smartphone application. Curb taxi services allow customers to book a ride with a professional, verified, insured taxi driver. The curb provides a platform to book a private ride at affordable prices rather than sharing a ride.
This taxi service is currently active in around 65 cities in the USA, including Los Angeles, Chicago, New York, Philadelphia, Miami, Washington DC, Los Vegas, Boston, etc. The citizen can avail of the riding services 24X7 for any location and distance. The taxi service and application are top-rated for facilities like special baby seats, wheelchairs, music, and AC integrated vehicle. Optimized payment methods through PayPal, credit card, or cash provide the customer with a simplified and hassle-free ride.
Conclusion:
These are some popular taxi services with an online booking facility operating in specific locations. The taxi services and applications have provided an advanced riding experience with a high-end technology interface and security features. According to the area and consumers' requirements, the taxi services improvise their parts and services. Booking the ride through the apps is an advanced facility that makes it convenient to book the ride at any time and location.
The flexible, personalized features in the application, like choosing the vehicle type and scope for any special requirement, provide a comfortable and hassle-free riding experience. These taxi services attain affordable charges with multiple payment modes. The taxi services operate with advanced security features and professional and verified drivers. The success of these taxi services visualizes a substantial growth in such taxi businesses with a futuristic approach.