WordPress is one of the top CMS options that offer a wide range of plugins, a rich performance guarantee, and smooth feature-rich solutions. Therefore, multiple companies focus on WordPress development services from reliable software development companies, like BOSC Tech. 
We have a vast group of capable and experienced developers, designers, testing experts, and project managers that focus on creating customized WordPress websites. The professionals in our team use a wide range of technologies, frameworks, and tools to create top-notch app solutions for clients. We carefully focus on creating flexible, robust, and user-friendly solutions as per client requirements.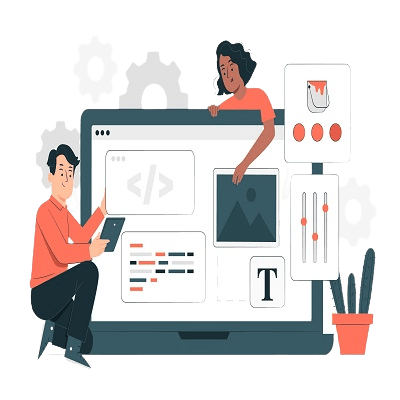 Our Services In Wordpress Development

Custom WordPress Development
Our developers at BOSC Tech focus on personalized WordPress website development for business clients in different industries. As per the requirements of the client, we configure the solution for high-end functionalities and features.
The developers at our WordPress agency focus on integrating customized themes for WordPress websites.
With open-source WordPress modules, we use readily available programming codes for efficient website performance and speed.
Our developers add to customize the meta descriptions, tags, titles, images, etc., for SEO ranking improvement.
We assure solutions that are easily customizable for extra page/feature/content entry for increasing scalability consistently.
We use pre-build top-notch plugins and encrypted coding for security optimization.

WordPress Theme Development:
With WordPress, there are many pre-made themes available for free use. Besides that, our developers focus on personalized WordPress web development with custom themes for a unique website presentation across different platforms.
We develop a folder in the root directory for theme file storage.
Our developers prepare index.php and style.css inside the customized theme folder for further modification.
We access WordPress Dashboard for theme activation through the Appearances section.
The developers program the software for easier post text and title output.
We make sure to include links for every post.

WordPress Plugin Development:
Plugins are useful for customizing website functionality, focusing on on-site optimization and multi-platform performance improvement. The developers at BOSC Tech focus on new plugin development for WordPress websites without excessive coding work.
We work with different types of WordPress plugins like Jetpack and Gutenberg.
Our developers work on filter hook and action hook integration for plugin development.
We keep separate and personalized folders for PHP and plugin files during the process.
The team works on developing personalized header comments for plugin files with URL, name, license, and description.
We configure the plugins with crucial functionality-related coding for specific operations.

WooCommerce Development Services:
During custom WordPress development, we provide additional open-source WooCommerce plugin support for our client's projects. We prepare a highly customization and easy-to-solution for better transactions and usability, focusing on specific business sales growth objectives.
We define the main requirements centering on the pain points to solve and customer interests.
Our developers build a base structure for the WP Plugin directory and configure it efficiently.
We check for activation and include Capture Discount-based action.
Our developers integrate the discounts for the products.
We avoid adding or making any customized database tables.

WordPress Migration Services:
We at BOSC Tech offer migration services for WordPress sites from different platforms to a stable environment. Our developers check the legacy system, pre-set information, and carefully transfer the site with limited data loss.
Our developers back up the files and content on the website for smooth transfer.
We export the whole WordPress database through the cPanel into the new environment.
The specialists develop a separate MySQL database directly into the new host server.
We modify the wp-config.php file with changes in the database name, user password, and username.
After completing the changes, the developers import the original WordPress database.

Third-Party API Integration & Customization:
API integration is important for WordPress development as it assures better performance and more features in the website or app. Our development team is well-trained in accurately integrated top-quality APIs and further software customization work.
We evaluate the available SDK toolkit and its compatibility with the third-party API and app requirements.
The development experts for WordPress website development prepare a new project within the ecosystem (API-centric).
We acquire the token and key for authorization of the integration process.
We use high-quality modern tools to integrate APIs and SDK into the site/app.
Our developers focus on optimizing the software/application to interact with the added API smoothly.

PSD to WordPress:
One of our main WordPress development services to various clients is PSD to WordPress conversion. We utilize different methodologies and frameworks like Bootstrap to convert PhotoShop design files into WordPress-supported themes.
Our experts slice the available PSD file and add the separated elements into a new design.
We use the Bootstrap open-source framework to modify the sliced theme.
The developers program the sliced elements into XHTML/HTML format and prepare Style.css and Index.html files.
We prepare the Theme Structure of WordPress into an index.html file.
Our developers include WordPress tags in the template and transform the PSD file into a WP file.

PHP

CSS

HTML

Javascript
Wordpress Development Process

WordPress Project Research:
Our team focuses on full-scale research on the market of our clients. Then, we gather insights on the client company objectives and discuss their project requirements.
Our R&D team conducts competitor app and website analyses to understand their USPs and pain points for reference.
We plan a base MVP for the website.

Development & Testing
Our developers use various frameworks, tools, and technologies to create intuitive and modern WordPress websites.
We conduct full-scale backend/frontend coding following the set wireframe.
Our testers do many tests throughout the development cycle to check for app functionality errors. We conduct custom modifications, add unique features and optimize the UI/UX design.

Deployment And Support
We handle final checks before app launch, making bug fixes and enhancements.
Our team deploys the site for different platforms. We check for customer feedback and make modifications in the next upgrades.
We monitor the site for issues and provide post-launch maintenance support.
Why BOSC Tech For WordPress Development Services
Experienced & Skilled WordPress Developers:
01
The developers in our team are well-trained to provide WordPress development services.
We have years of experience in different projects.
Our team focuses on customized website development, prioritizing client demands as the main priority.
We continuously make adjustments and unique design plans and use top-notch technologies.
Better Value:
02
Our team at BOSC Tech offers customer-friendly quotes and rates for the work.
We integrate multiple pricing models for better growth and profit potential for clients.
The developers integrate high-quality analytics software for better value calculation.
We use top-notch resources at cost-effective rates to create robust solutions.
On-Time Delivery:
03
Our team sets an appropriate timeline for the project at the beginning of the development cycle.
We organize all process stages into specific time slots for smoother work management.
Our team members use agile methodology to work on the development process and to collaborate better.
We use modern technologies and tools for time-efficient site development and delivery.
Non-disclosure Agreement:
04
We offer our WordPress website development services with total transparency about the process and tools we use.
We inform about all aspects of the app that contribute to the cost.
Our team updates clients about every step of the process with detailed information.
We assure total security of client information with NDA documentation.
Robust Testing Process:
05
We use high-rate testing tools and software for optimized site checking.
Our experts at BOSC Tech run multiple tests like QA testing, UI testing, etc., for full-scale evaluation.
We utilize a robust analytics tool for accurate details about the project.
Our team runs testing methods at every step of the development cycle.
SEO Friendly Websites
06
We check search engine optimization prerequisites during WordPress plugin development services for better ranking potential.
We optimize the content quality with long-tail keywords for a higher SERP score.
Our web designers add appealing design elements to optimize site content quality.
We use backlinking and other strategies for better SEO quality of the website.
Solved the issue in literally 5 mins. Awesome contractor !!!!! Excellent Contractor. Complete work in a couple of hours. I Will definitely hire again.
Sabah Owais
BOSC Tech Labs Team is extremely knowledgeable and responsive. They finished the work very quickly – and patiently worked with us as we tested each piece as suitable. The end product is high quality – all thanks to the time and effort from BOSC Tech Labs.
Frive
Awesome experience working with BOSC Tech Labs. Would highly recommend their services!
Isaac Westenra
BOSC Tech Labs has very good developers. they have a very broad knowledge. they understood exactly my concept and helped to make it mature. BOSC Tech Labs supported me all the way to production. You can see the final product in the App Store HipMeal.com.
I will keep working with BOSC Tech Labs in the future.
Said Zejjari
I'm very satisfied With the support une the great job, perfect collaboration until the production. Happy to work with BOSC Tech Labs again 🙂
Said Zejjari
Get Your Project Estimate