For high-quality iOS app development, hiring iPhone app developers with rich expertise and hands-on experience is necessary. With the help of BOSC Tech, you can expect top-notch app development work for personalized and intuitive mobile apps.
The experts here know necessary iOS frameworks like Cocoa Touch, Swift, and Objective-C and use technologies like IoT, AI/ML, and more. Expect optimized app functionality, algin processes, and interactive design with the mobile apps when hiring iOS app developer teams from BOSC Tech. We prioritize our client's business needs and create the best possible solutions whenever necessary!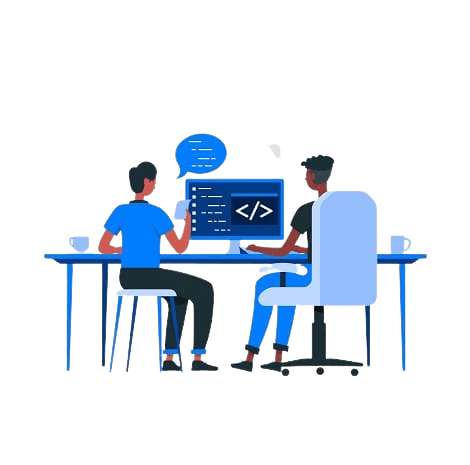 Our iOS App Development Services

iOS UI / UX Design
As an iOS app developer team, one primary function we handle is optimizing the app solutions' UI/UX design. We optimize the app design with better visuals and interactive functionality for better user engagement.

Custom iOS App Development Services:
When you work with an iPhone app developer from our company, you can opt for custom app development work. We prepare feature-rich app solutions, planning and creating the structure as per clients' requirements.

Hybrid iOS App Development Services:
At BOSC Tech, the iOS app developers handle hybrid app development services, using JavaScript, CSS, and HTML for multi-platform usability. Our solutions can run on Apple, Android, and Windows devices with zero issues.

iOS App Development Consultation:
When clients hire iPhone app developer teams from BOSC Tech, they can expect consultation services as a choice. The iOS app consultants provide additional support, guidance, and evaluation of the app development processes.

iOS Software Testing:
Our experts at BOSC Tech highly focus on testing the software solutions they put out before the final release to avoid functional errors. We check the functions of Apple devices, hardware, and software solutions.

React Native

Flutter

Firebase

MongoDB
The Process We Follow For iOS App Development

Project Requirement Analysis
We discuss the plan for the project with the business client, gathering insight into their objectives and requirements.
Our team researches the competitors and their apps for reference.
We gain insight into the market condition and customer interest points.
Creation of a foundational MVP model.

iOS App Development & App Testing
We carry out different UI/UX integration, coding, and technology implementation work as per the planned wireframe.
We check the app's backend/frontend and other sections for coding errors throughout the process.
We run multiple evaluation tests for an optimized app functionality guarantee.

App Delivery & Support
We check the OS platform compliance standards before app deployment.
After a final check and an initial beta testing round, we release the app to the target audience.
We focus on promoting the app across different mediums.
Our team keeps track of audience approval rates and provides further maintenance support like version upgrades and bug fixes.
Why You Should Hire iOS App Developers From Bosc Tech
100% Dedicated:
01
When you hire an iPhone developer from our team, they will show complete dedication towards their clients.
Expect a personalized project manager for each client.
The team working on the iOS apps concentrates on one project they work on primarily at the time. The developers focus strictly on the project plan and client instructions.
Flexible:
02
Any iOS application developer from our company can handle the problem quickly in case of sudden issues.
These developers can make custom modifications for clients who want new feature additions in the middle of the process.
The developers at BOSC Tech come up with creative solutions to issues.
These professionals use the agile methodology and evolve their skill set and work style constantly as a team.
Fast Development:
03
The developers for iOS app development conduct the work in a record time.
They set specific timelines for each stage and task.
Multiple phases run simultaneously and sequentially throughout the iOS app development cycle.
We use advanced new-edge technology that cuts the time adequately.
App Store Deployment Assistance
04
We set the hybrid and native iOS apps for the correct platform-specific launches.
Our testers run multiple functional test runs to fix pre-deployment issues.
The developers add last-minute optimizations for smoother functionality and a better user experience.
We check the compliance rules and handle the documentation and set-up process for the app deployment.
Open & Transparent Clients Engagement
05
The developers would provide constant updates on the app development process and work.
We discuss the plan with our client for the app, handling multiple meetings.
When you hire an iPhone app developer from our app development company, they will accurately discuss all services, cost structure, and other details.
We prepare and showcase the basic wireframe or MVP to the client for approval in the early phase.
Competitive Pricing Models
06
Our pricing structure is relevant to the type of service, resources we use, and technologies.
We offer profitable deals and discount offers for services to our clients.
Any iOS app developer in our group would provide quality services at user-friendly costs.
We supply financing support for clients or cost-effective deals.
Solved the issue in literally 5 mins. Awesome contractor !!!!! Excellent Contractor. Complete work in a couple of hours. I Will definitely hire again.
Sabah Owais
BOSC Tech Labs Team is extremely knowledgeable and responsive. They finished the work very quickly – and patiently worked with us as we tested each piece as suitable. The end product is high quality – all thanks to the time and effort from BOSC Tech Labs.
Frive
Awesome experience working with BOSC Tech Labs. Would highly recommend their services!
Isaac Westenra
BOSC Tech Labs has very good developers. they have a very broad knowledge. they understood exactly my concept and helped to make it mature. BOSC Tech Labs supported me all the way to production. You can see the final product in the App Store HipMeal.com.
I will keep working with BOSC Tech Labs in the future.
Said Zejjari
I'm very satisfied With the support une the great job, perfect collaboration until the production. Happy to work with BOSC Tech Labs again 🙂
Said Zejjari
Please Share Your Requirements