Explore the Power and Maturity of PHP We are a team of inhouse PHP Developer that makes your product or services most elegant and successful.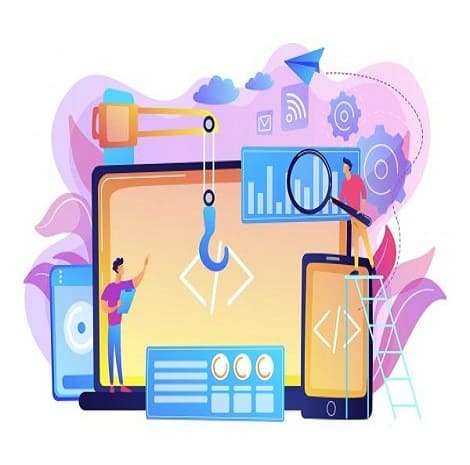 Our PHP Development Services

Custom web Application Development
As a PHP Development Agency we make sure to deliver product with great quality to make you a successful. We carry 10+ years vast experience in resolving complex problem with a simple solutions.

Dynamic Website Development
Our expertise and skills always roam around your project requirement to help you to achieve your business goal and to delight you with our services.

CMS Development
We uses various evaluation and editorial tools to design a perfect CMS that can be used by B2B and B2C Market place. Everything from corporate website, payment integration, incentive management can be done using our CMS development services.

API Integration
We develop faster application with distributed processing and database processing. We work closely with a team of designer, developer, techleads, projectto deliver you a product studded with great quality.

CRM Development
Implementing a complete, CRM Solution for your project can boost the productivity of customer support and can give you a sales that is high significantly.

PHP

MySQL

MongoDB
The Process Follow For PHP Development

PHP Project Research
Understanding client requirement
Gathering market and consumer insights
Technology requirement research

Website Development
Wireframe design
Website development
Plugin integration
Website testing

Project Deployment
Website launch and monitoring
Keeping note of customer feedback and requests
Support & Maintenance
Experienced & Skilled PHP Developers
01
We have experienced and skilled PHP developers who will turn your innovative ideas into robust functionality. Our PHP developers have extensive experience in all major PHP frameworks like Laravel, CodeIgniter, CakePHP, Symfony, etc. You can take a- look at his recent work that demonstrates his excellence and expertise in the field.
Better Business Value
02
Our PHP developers can design and deliver projects ranging from simple, easy-to-use applications to solutions. That supports the most complex and demanding business needs. We have the knowledge and potential for PHP development services that meet your overall web development needs to take your business to the next level.
Robust Development Method
03
Our team consists of highly qualified and skilled professional PHP developers. We provide reliable and unbeatable PHP web development solutions in this programming language and framework. We have extensive experience building dynamic, high-performance, database-driven PHP solutions that will benefit your business growth.
On-Time Delivery
04
We aim to deliver the relevant and genuine PHP development solution within the promised timeframe. Once we have all the specifications and assess your business goals, we will spare no effort to complete your project within the promised time frame. There is a clear deadline that ensures projects are- completed on time.
Flexible Approach
05
We offer a variety of engagement models to meet different business needs for PHP development. We use the latest techniques and adhere to all quality control criteria. Our team promises the best software quality, engages customers every step of the way, and provides timely progress reports.
Security & Privacy
06
We strongly support the protection of IP (intellectual property) and understand the critical importance of an intellectual property. To- design highly secure PHP applications and websites, our engineers optimize and use proven website security approaches and tools to achieve the best user experience.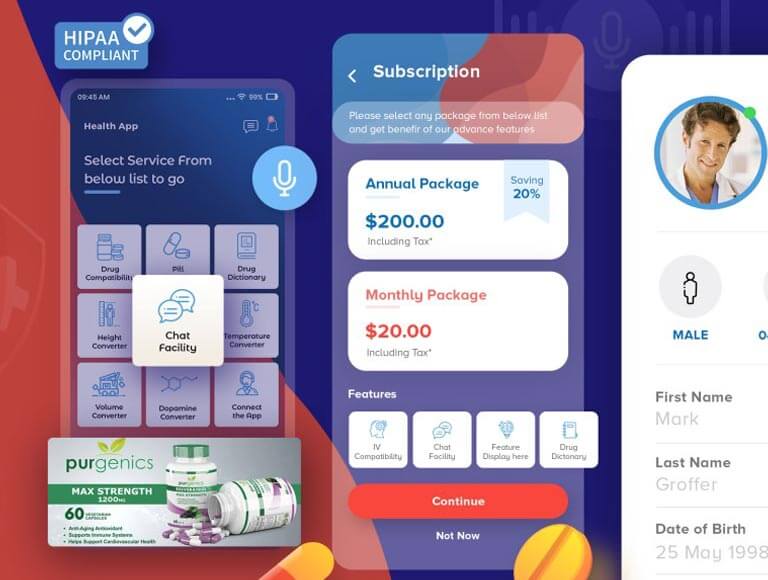 HEALTHCARE
Medication Management By UME
One of the best smart apps we helped develop is this one. With this, homeowners, professionals, and students can deliver direct/indirect guidance and patient care and maintain inter-communication and support. There are 11 notable functionalities in the app, which is also HIPAA-compliant.
AWS
Flutter
Java
Spring Boot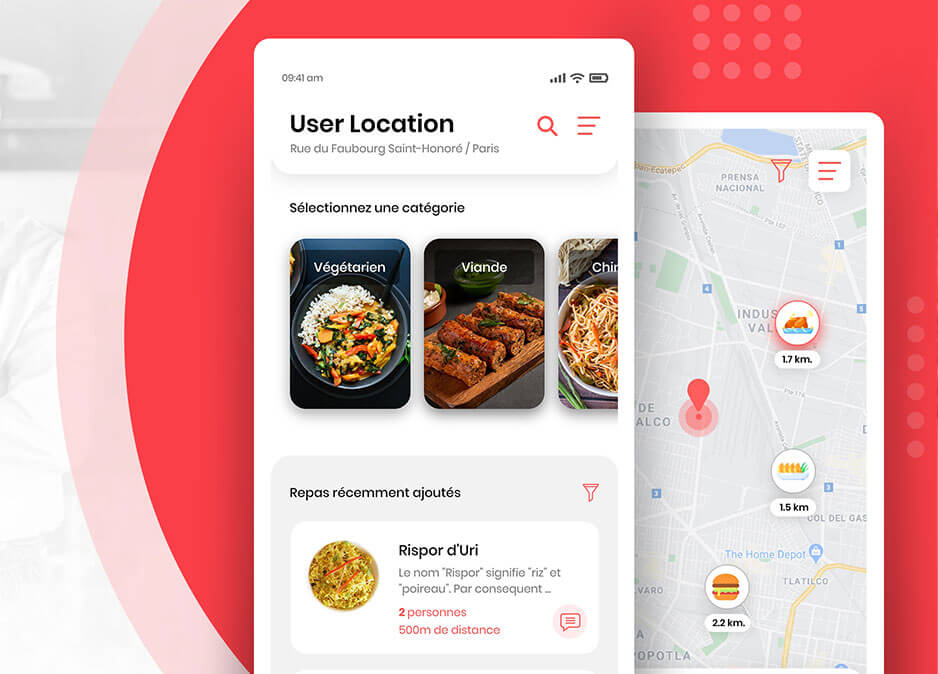 FOOD & DRINK
HipMeal
HipMeal is a digital solution that aims to promote a social community and user-to-user cooperation in food services. End-users can create their profiles and share meals with the community partners, get a food-sharing companion, and communicate with them. Plus, one can donate their food to avoid waste and improve the health of others in the community. This is one of our top app initiatives.
Solved the issue in literally 5 mins. Awesome contractor !!!!! Excellent Contractor. Complete work in a couple of hours. I Will definitely hire again.
Sabah Owais
BOSC Tech Labs Team is extremely knowledgeable and responsive. They finished the work very quickly – and patiently worked with us as we tested each piece as suitable. The end product is high quality – all thanks to the time and effort from BOSC Tech Labs.
Frive
Awesome experience working with BOSC Tech Labs. Would highly recommend their services!
Isaac Westenra
We wish BOSC Tech Labs all the very best.
sudeep
BOSC Tech Labs has very good developers. they have a very broad knowledge. they understood exactly my concept and helped to make it mature. BOSC Tech Labs supported me all the way to production. You can see the final product in the App Store HipMeal.com.
I will keep working with BOSC Tech Labs in the future.
Said Zejjari
Our Partners
Get Your Project Estimate
Get expert software engineers on demand
×
Let's Build Your App
Book your FREE call with our BOSC Tech Labs now.