Client Testimonials
Solved the issue in literally 5 mins. Awesome contractor !!!!! Excellent Contractor. Complete work in a couple of hours. I Will definitely hire again.
BOSC Tech Labs Team is extremely knowledgeable and responsive. They finished the work very quickly – and patiently worked with us as we tested each piece as suitable. The end product is high quality – all thanks to the time and effort from BOSC Tech Labs.
Awesome experience working with BOSC Tech Labs. Would highly recommend their services!
BOSC Tech Labs has very good developers. they have a very broad knowledge. they understood exactly my concept and helped to make it mature. BOSC Tech Labs supported me all the way to production. You can see the final product in the App Store HipMeal.com.
I will keep working with BOSC Tech Labs in the future.
I'm very satisfied With the support une the great job, perfect collaboration until the production. Happy to work with BOSC Tech Labs again 🙂
Thanks for developing software but Maheshbhai can you advise me what to do every day in my 4 hours of free time? Because before using your software I was spending 8 hours in my office and now it is only 4 hours…..
Thanks…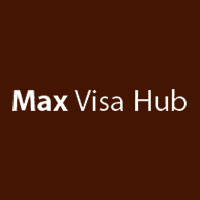 Max Visa Hub
BOSC Tech labs have done an outstanding job developing a Medication Management app for United Medical Equipment. The team's English language skills are better than mine and I have lived in the USA all my life! They have produced a final product that is exactly as specified in the project requirements documentation. BOSC Tech Labs has shown patience and flexibility in the building said requirements and conducting design reviews to be sure we had it right. It is obvious BOSC Tech Labs puts an emphasis on testing and quality control indicated by the low number of beta testing patches required. BOSC Tech Labs is a consummate professional and willing to share wise counsel based on his expert experiences. I am honored to give BOSC my highest recommendation for any level of mobile or web application and will be my #1 choice going forward.