Enterprise Fleet Management Software Solution
Fleet Management is best suited for large enterprises and small businesses where the fleet needs to be managed efficiently. The solution manages the drivers, vehicles, and the trips they make on daily basis. The solution helps to identify the users' effective profitability of the trip as well.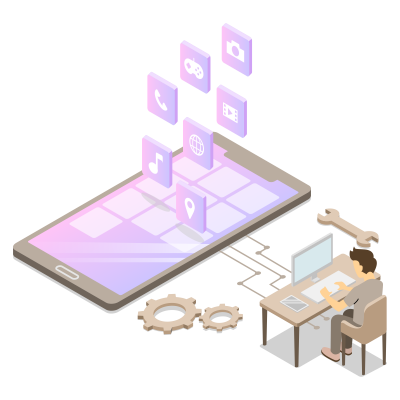 What are the Main Functions of Enterprise Fleet Management?
Although there are several industry-specific functions of an enterprise fleet management app, here are five of the most common ones:
Vehicle Tracking
It involves tracking every vehicle in the fleet via GPS systems.
Route Optimization
It involves using data to plan the most optimum route for each trip to reduce fuel consumption as well as the time needed for each delivery/trip.
Fuel Management
It involves continuous monitoring and analysis of fuel consumption and the various factors influencing it. It's important as fuel is among the biggest expenses for fleet operators.
Vehicle Maintenance
It involves continuous monitoring and evaluation of a fleet vehicle's overall health. While usual wear and tear are inevitable, regular monitoring can avoid expenses because of overuse.
Driver Behavior Tracking
It involves tracking driver behavior through telematics. Continuous tracking, timely interventions, and incentive programs can drastically improve a fleet's safety record.
Benefits of Custom Enterprise Fleet Management Solution
Why Choose BOSC Tech Labs for your Fleet Management Project?
We can set up a Cloud-based smart fleet management solution for transportation & logistics, Corporate Fleet companies & government agencies. Our experts can assemble a customized fleet management program that is just right for your transport business.
Our custom fleet management software covers the full spectrum of a vehicle's lifecycle. It includes acquisition, registration, maintenance, use reporting, fuel card programs, daily fleet activity, management of drivers, automate driver assignments, fleet monitoring, scheduling, and remarketing, as well as fleet analysis and optimization.