Most customers are online, so brands that focus on digital marketing strategies will likely gain higher customer reach and profits. Many companies are still focusing on traditional forms of marketing to promote their product and services. However, some strategies are outdated advertising in the current period.
We at BOSC Tech Labs focus on assisting your business in providing the right marketing plan for your product and service use. We offer efficient marketing resources and support that bring quality traffic and sales to your website. Our digital team assists you in understanding marketing scenarios, consumer behavior, and the sales funnel.
There are many advantages companies and solo entrepreneurs can expect when they focus on digital marketing.
72% of marketing experts state high-quality content generation is an essential SEO tactic to reach customers.
74% of marketer says Email marketing improves customer engagement.
Businesses can measure and track marketing performance rates.
Brands see three times more leads at 62% less cost with content marketing.
Talk to us if you are looking to start planning a digital marketing campaign for your firm soon!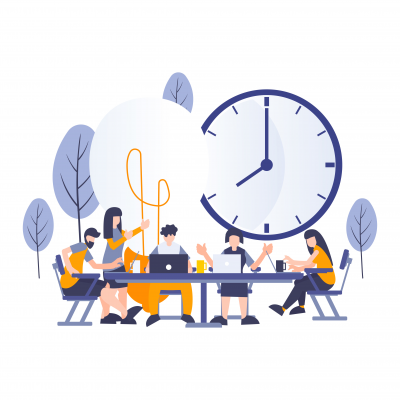 Our Digital Marketing Expertise
Our digital solutions are helpful for companies in different fields to improve their online presence, brand popularity, and customer reach. With the right digital marketing strategies, it is possible to enhance consumer experience and promote their product and services to more niche audiences.
Here, the main focus points of our team are creating engaging content, optimizing SEO, and ensuring organic search across multiple platforms.

Search Engine Optimization
Search Engine Optimization or SEO is highly crucial to focus on to enhance the core digital marketing initiative. A high SEO score is necessary to achieve more organic website traffic across different search portals. So, our service providers at BOSC Tech focus on providing accurate SEO benefits like link-building services, local SEO optimization, and on-page SEO tactics. We handle technical SEO properties like schemas, SSL, page speed, and canonical URLs. Our company also centers on completing full-scale keyword research, eCommerce SEO services, and SEO auditing support.

Social Media Marketing
Our team of experts includes social media specialists who provide supportive services to SMO and SMM. In digital marketing, this is one of the best modes of advertising, where you would get a ready and active audience for targeted promotion. We as a team, would help you create a suitable personalized strategy for social media marketing. Our services include generating unique customer personas and profiles, developing a content calendar, and managing social media collaboration initiatives like influence marketing. We monitor the social media-based marketing programs regularly and provide graphic design and copywriting services as well.

Paid Marketing
Paid advertising involves services like pay-per-click (PPC) ads that users can access when they invest a set amount of funding. Our team at BOSC is aware of and can create various pain marketing plans. We center on options like Facebook Ads, Google AdWords, LinkedIn Ads, Twitter Ads, and Instagram Ads, to name some prominent types. Since there is a guarantee of reaching targeted users organically here, we focus on creating engaging, to-the-point, and attractive PPC ads. We provide support with retention and retargeting of broadcasting messages across multiple channels and testing for valuable insights for qualified lead generation.

Content Marketing
Content marketing is one of the most important digital marketing services brands need support. The right type of content with attractive and engaging elements, a high-quality interface, and a legible word flow attracts consumers and gets a higher SEO ranking. At BOSC Tech Labs, we concentrate on keyword research and SEO-based content creation practices. We create relevant and brand-centric campaigns for social media platforms and websites, with reusable content suitable for different channels. Our experts focus on content strategy (personalized content marketing strategy planning), content distribution (promote content across multiple relevant platforms), and content writing (creating unique content like articles, blogs, e-books, stories, and white papers).

App Store Optimization
App store optimization is a necessary digital marketing service to focus on. It increases the content quality of app product pages on online app stores. Like SEO approaches help boost ranking in search engines, ASO improves app ranking in Apple AppStore and Google PlayStore. We target and update the sections of the product page, like keywords, images, and text that the Play Store/App Store algorithms measure to set ranks. For Android users, the metrics include App Title, Description, Rating/Review, In-App Purchase, Download/Engagement, and Updates. The iOS-centric metrics are App Name, App Subtitle, App URL, In-app purchase, Keyword field, Review and Ratings, downloads/engagement, and updates.

Email Marketing
We focus on helping our clients set a suitable email marketing plan for their digital marketing initiative. This is an effective tactic for lead generation, community connection, order detail transfer, and feedback. So, our marketers prioritize creating professional-looking appealing email content. We provide all types of support from the drafting stage to sending, like email list creation and segmentation, email content creation, and research. Our members handle tasks like email reporting and performance tracking, plan cost plans for email list generation, email marketing flow and marketing management, and community building via emails.
To solve that issue for your company, we employ top-grade technology stacks that would optimize the marketing strategies perfectly. Familiar tools include CRM, analytics, rank tracking systems, keywords, and web forms.

Google Analytics
One of the main tools we offer our clients is Google Analytics. It helps track the performance of apps and websites and records visitor engagement and retention rates. We focus on the path analysis feature to check the visitor count, cohort analysis, funnel analysis, and customer traffic route detection. With this tool, you can check unique page visits and unique viewers.

Google Search Console
The Search Console reports and tools are useful for measuring web traffic and website performance in Google search rankings. Users can fix the problem areas and optimize their websites with this tool. We provide support with registration and installation of Google Search Console, manual security issue checking, development of XML sitemap and submission, compare Google Search ranking status following any feature up-gradation, and indexing/crawling error resolution.

Google Ads
We offer Google AdWords support for SEO-centric digital marketing support. With this tool, you can access the Google Keyword Planner to list different keywords to use relevant ones in content. It is helpful for funnel analysis, budget cap set-up, and improving SEO organically.

Mail Chimp
Another tool companies can use for their digital marketing when they take our support at BOSC Tech labs is Mail Chimp. It is a high-value service for social media marketing and email marketing management. Companies can track email clicks and open rates and carry out email drip initiatives after integration with Mail Chimp.

Facebook Business Manager
At BOSC Tech Labs, clients can leverage Facebook Business Manager as an additional tool for Facebook-based asset management. This tool allows users to create, report, monitor, and publish pages, ads, and other types of business-related assets within the platform. When you integrate this tool into your digital marketing plan, you can get benefits like Split-testing support, mobile SDK support, conversion lift, and brand lift assessment
Our Digital Marketing Execution Model
To ensure a successful digital marketing strategy, a simple drawn-out plan is not enough. You must follow through with the steps, like discussing with the client to tracking customer responses. We follow a straightforward execution model, centering on three base stages- forming the promotional program (Planning), carrying it out (Execution), and keeping note of its performance (Tracking).

Planning
Our team of marketing experts helps you prepare a suitable marketing plan for your company. We devise the goal-oriented road map, crucial activities, alignment of said activities with marketing plans, and deliver a uniform brand image throughout. We help here by creating templates of the target market, objectives, products/services on offer, packaging, and sales count. We review the competitors, current economy, new technological advancements, and changing customer interests.

Execute
After deciding on the correct marketing strategy, our team of experts at BOSC Tech Labs support bringing the plan to fruition. We help companies consistently follow their marketing plan and manage the overall project in small "sprints" for efficient execution. We help our clients with time management for different tasks like meetings, handle weekly discussions to assign work, and systematically complete all tasks with other team members.

Track
It is crucial to track how digital marketing services and strategies are working. This would give the business proper insight into what requires fixing later. Our team helps enterprises track metrics like keyword ranking using powerful tools. We check the website traffic from different platforms and ads, email open rates, inbound leads from web forms, and new conversions.
BOSC Tech Online Marketing Solution Benefits
Digital marketing solutions are effective for targeting different audience groups across online mediums. These strategies are measurable, cost-effective, and highly expand brand popularity. With our digital marketing solutions, you can expect various benefits for your company in terms of reach and profit growth.
Improve Traffic
01
Digital marketing initiatives target audiences across different platforms. Promoting your content across various social media channels would ensure higher customer traffic through each platform. With our support, brands create noticeable, high-quality digital marketing initiatives for several online portals.
Improve Branding
02
You can expect better visibility of your brand with our digital marketing services. For instance, email marketing centers around those subscribed to a brand's email. Whereas posts on social media through company profiles are visible to their audience base. In both cases, viewers notice the brand and associate similar content with the company.
Increase Sales
03
Through digital marketing, we help brands promote their products across multiple platforms to more customers. This increases sales rate when visitors transform into leads through the ads, content, and posts.
Increase Leads
04
High-quality SEO content, top-ranking apps, and featured PPC ads bring more CTRs across various platforms. We at BOSC Tech Lab focus on creating value-driven top-notch content and plans that attract visitors and interest their preferences. Lead generation potential is higher through personalized email content, relevant blogs, and attractive ads.
Build Trust
05
Brands that offer interactive and informative content with relevant information grab visitors' attention. Proper and consistent communication with your customers across social media platforms and emails would assure them of your credibility. That is something we provide support for our clients through our digital marketing campaigns.
Capture Niche Audience
06
With digital marketing tools, we gain insight into users' online activities and access demographic details. With this information, we can create a suitable buyer persona and target the niche audience who would find interest in the brand's products and services. We support our clients in creating ads centered around online behavior and the interests of consumers, thus increasing retention rates.
Improve the local business presence
07
With our support, you can target your digital marketing initiatives to specific demographics after researching customer demands and market trends. Improve brand credibility with localized branding, like segmented email lists and targeted LinkedIn Ads. We would help create the best personalized promotional campaigns for you with different digital marketing strategies. Reach out to our experts whenever!
Solved the issue in literally 5 mins. Awesome contractor !!!!! Excellent Contractor. Complete work in a couple of hours. I Will definitely hire again.
Sabah Owais
BOSC Tech Labs Team is extremely knowledgeable and responsive. They finished the work very quickly – and patiently worked with us as we tested each piece as suitable. The end product is high quality – all thanks to the time and effort from BOSC Tech Labs.
Frive
Awesome experience working with BOSC Tech Labs. Would highly recommend their services!
Isaac Westenra
BOSC Tech Labs has very good developers. they have a very broad knowledge. they understood exactly my concept and helped to make it mature. BOSC Tech Labs supported me all the way to production. You can see the final product in the App Store HipMeal.com.
I will keep working with BOSC Tech Labs in the future.
Said Zejjari
I'm very satisfied With the support une the great job, perfect collaboration until the production. Happy to work with BOSC Tech Labs again 🙂
Said Zejjari
Get Your Project Estimate
Get expert software engineers on demand.