In this era of selfie and snap, if you have a raw photo editing app idea to revolutionize the photo editing app market, then you have come to the right place. We design, develop and deploy photo editing apps using advanced technologies such as AI (Artificial Intelligence), IoT (Internet of Things), Metal Kate, OpenGL and OpenCV. We have a dedicated team of photo editing app developers, who have already developed more than 50 customized video and photo editor apps with special features like filters, cartoon effects, photo collages, editing tools, frames, image fixers, layers Management and other useful features.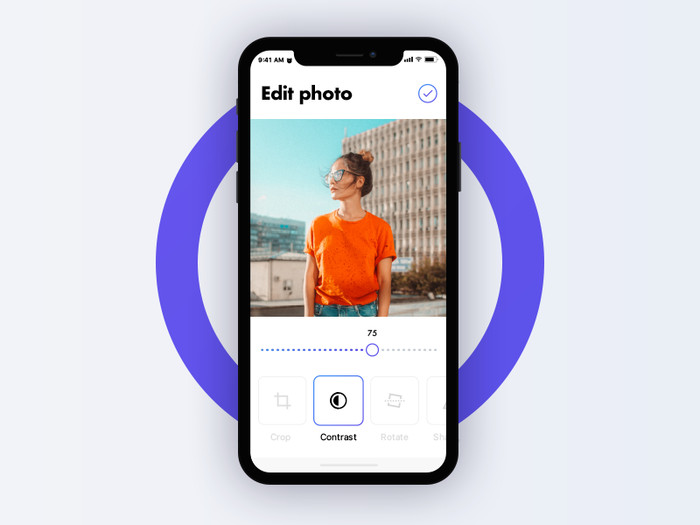 We have the skilled expertise to develop a custom photo camera and photo editing application like Photoshop, Cymera and Snapped. Get in touch to organize your own easy-to-use iPhone and Android photo editor app, so that your app user photography never gazes at any over-edited or any other tedious moment. Photo editing and sharing camera apps are in vogue and the right place to invest in it. Even Google has brought its photo-sharing camera app with inbuilt editing app features.
As the usage of social sites such as Instagram, Facebook and other similar apps has increased, photo-sharing activity on such sites has also increased at an extended level. Therefore, the need for photo editing greatly increased. Due to the latest trend and increasing demand for photo sharing and editing applications, photo editing app development has become a thing for social media essentials. We have a pool of skilled experts with in-depth knowledge and extensive experience in camera and photo editing application development. If you are planning to go for photo-sharing app development as a great solution to enhance the photography performance of your app users, then you should get in touch with us.