Enterprise Mobility Solutions
Enterprise mobility solutions are now a need, when portability is all that matters. We will create and bring all your business to the cloud and make it accessible by portable devices through secured protocols. Reasons to consider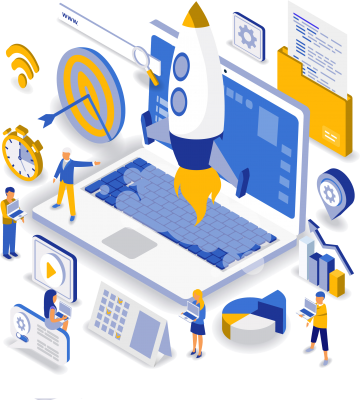 Mobility Enterprise Solutions For Your Business
The businesses and their working models have been changing every day, the BYOD is becoming more and more popular, especially in the wake of the gig economy. Things like workspace optimization and data fetch speed are important, but what's most important while creating mobile enterprise solutions is the fact that it must be usable by both the employees and the management.
We have a dedicated development team for enterprise mobility solutions who have immense expertise in the latest technologies and techniques to create a customized solution that can fit all your requirements just perfectly. Also, our team believes in complete transparency and keeps you updated on everything that's going in your project. Our team strives to create a solution that not only works smoothly but brings efficiency and productivity into your business.
Our Enterprise Mobility Services
Our enterprise mobility solution will aim at easing things for both, your company, and the employees, we will make sure you can make things truly mobile when we create a solution for your enterprise, while keeping the development time lowest.
1

Native mobile enterprise solutions

We make Native apps for various platforms to create a high performance, and truly mobile enterprise solution, a must for people who are looking for optimization.

2

Cross platform enterprise solutions

With the code reusability of cross platform apps, we can create a cross platform enterprise solution, it will work on all your devices, while taking the least development time.

3

Custom enterprise solution

Every business is different, and so are our solutions for them. Once you send in your requirements, we will ensure we take your input for everything that matters.