Are you planning to design your app with expert designer ? We have designed a 50+ web, mobile and hybrid mobile application with interactive and eye catching UI.
We designed top quality mobile application that scale, reliable, interactive for startup, medium scale business and an enterprise application.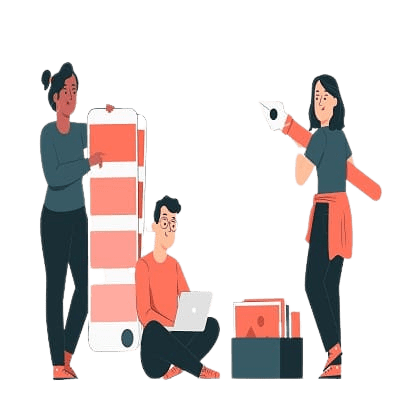 We offer top quality designing services like a below:

UX Design
We have a in depth knowledge and skillful expertise to deliver a fully-fledged and stable product or services.

UI Design
No matter how the application functioning the user will always need a great design with great controls on it. Our team have a vast experience in designing a product that fulfil the user's requirement.

Prototyping
Prototyping plays a vital role as it becomes necessary to understand how features and application will work and function. We develop mockup, prototype, wireframe that looks like a real product.

iOS App Design
Are you planning to design your iOS App with top qualified designer. Our Designer will design a application that fits into iPhone, iPad, macOS, Apple TV, Apple Watch. With our experience, proven design strategy and latest technology we create mobile app design that adapt to any size screen.

Android App Design
Android App Design is quite different in term of navigation button and reverse action button than a iOS App. Our designer at Bosc follows international high standard to deliver a robust product.

Hybrid App Design
Rather than developing separate mobile application for android and iOS. Client can opt for Hybrid App Development. Where user will get application developed for android and ios from single codebase.
Software We Use in App Designing
In terms of mobile app designing services, our professionals utilize top-range softwares to ensure high-quality and user interactive app designs with all of the projects.

Figma

Adobe XD

Whimsical
Designing Process We Follow
For mobile app designing, the designers at our mobile app designing agency follow specific steps carefully.

Design Research & Analysis
Understanding client requirement
Gathering market and consumer insights
Software requirement research

Application Designing
Wireframe designing
Structure Designing
Interface Designing
Responsiveness Testing
Delivery & Support
App design launch and monitoring
Keeping note of customer feedback and requests
Support & Maintenance
Benefits of Hiring a App Designer from Bosc Tech Labs
Transparency
01
We believes in maintaining high integrity and transparency. We Strictly follow NDA norms to ensure confidentiality Our technical team posses a profound technical knowledge and tons of experience when it comes to app designing. identicality of our client idea.
Profound Experience
02
Our technical team posses a profound technical knowledge and tons of experience when it comes to app designing.
Cost – Effective
03
We always believe and follow top notch quality with lowest possible cost.
Versatility
04
Our team at Bosc Tech Labs have a rich experience in designing and developing a application with a Versatility of programming language. They do have different level of versatility in dealing with complex and complicated problems.
24/7 Support
05
Out team is providing a 24/7 support to make your product or idea successful. We are completely dedicated to offer a great product or service.
Some of the Beautiful Apps we have Designed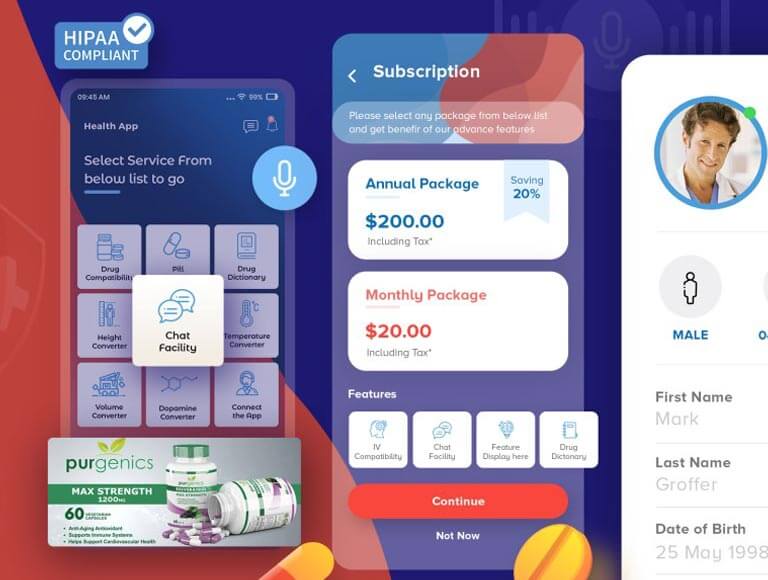 Healthcare
Medication Management By UME
One of the best smart apps we helped develop is this one. With this, homeowners, professionals, and students can deliver direct/indirect guidance and patient care and maintain inter-communication and support. There are 11 notable functionalities in the app, which is also HIPAA-compliant.
AWS
Flutter
Java
Spring Boot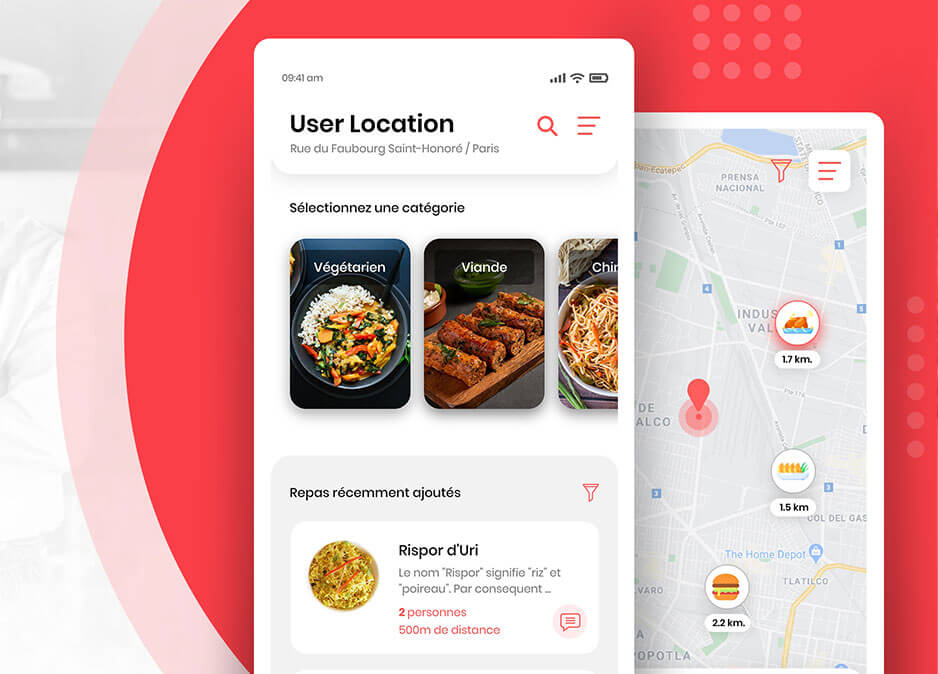 FOOD & DRINK
HipMeal
HipMeal is a digital solution that aims to promote a social community and user-to-user cooperation in food services. End-users can create their profiles and share meals with the community partners, get a food-sharing companion, and communicate with them. Plus, one can donate their food to avoid waste and improve the health of others in the community. This is one of our top app initiatives.
Solved the issue in literally 5 mins. Awesome contractor !!!!! Excellent Contractor. Complete work in a couple of hours. I Will definitely hire again.
Sabah Owais
BOSC Tech Labs Team is extremely knowledgeable and responsive. They finished the work very quickly – and patiently worked with us as we tested each piece as suitable. The end product is high quality – all thanks to the time and effort from BOSC Tech Labs.
Frive
Awesome experience working with BOSC Tech Labs. Would highly recommend their services!
Isaac Westenra
We wish BOSC Tech Labs all the very best.
sudeep
BOSC Tech Labs has very good developers. they have a very broad knowledge. they understood exactly my concept and helped to make it mature. BOSC Tech Labs supported me all the way to production. You can see the final product in the App Store HipMeal.com.
I will keep working with BOSC Tech Labs in the future.
Said Zejjari
Our Partners
Get Your Project Estimate
Get expert software engineers on demand.
×
Let's Build Your App
Book your FREE call with our BOSC Tech Labs now.