Our team has 10+ years of experience developing a custom software solution for your business idea. We are a team of innovative and passionate engineers who have worked with Top MNCs in a town.
Are you looking for a complete end-to-end Software Development Solution under one Roof? You have come to the right place. Talk to our expert about your idea.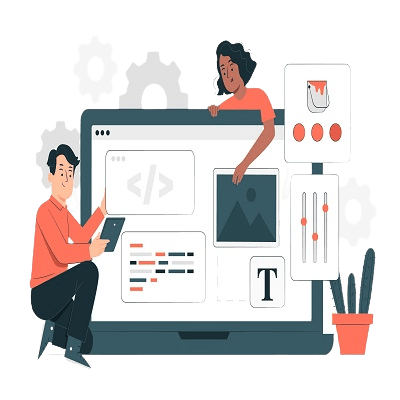 Our Software Development Services

UX/UI Design
Our UX/UI Design team at Bosc will design a user-friendly product and the best in the market without compromising quality.

Custom Web Application Development
Our team at BOSC owns several years of vast experience in creating custom web solutions for your requirement no matter, whether they are from scratch or there are changes in an existing software solution.

Enterprise Software Solution
We help you scale innovation with our decades of experience in Enterprise Software Solution services using proven methodologies.

Rest API Development
Develop and Integrate API for a wide range of Web Applications and Mobile applications to build robust industry verticals.

Consulting Services
Hire IoT programmers who develop bespoke and innovative IoT solutions to simplify and automate complex business processes to save operational costs.

Software Migration
Software Migration is needed when your existing platform isn't compatible with the current platform. Our expert will migrate it to the latest and most compatible version.

Maintenance & Support
Even if we have already delivered a product or service to our client, we are committed to providing complete maintenance and support to provide you with excellent services.

QA & Software Testing
Software with issues and bugs will lead a great product to its downfall. Understanding this, we ensure to deliver every product or software with checked quality assurance norms.
In terms of custom software development solutions, our team utilizes top-range technologies to ensure high-quality and functional software solutions for clients with all projects.

Flutter

React Native

Java

Twilio

Agora.io

NodeJs

Dart

Python

Firebase

MongoDB

MySQL
Our Custom Software Development Process
During the custom software application development cycle, our Bosc Tech developers follow specific project development steps carefully to match the client's requirements.

Project Research
Understanding client requirement
Gathering market and consumer insights
Technology requirement research

Software Development
Wireframe design
Frontend and Backend development
API integration
Software testing
Delivery & Support
Software deployment and monitoring
Keeping note of customer feedback and requests
Support & Maintenance
Why Choose BOSC Tech Labs?
Businesses that take the BOSC Tech bespoke software development services get a wide range of benefits and quick turnaround times to improve business performance.
Team of Best Developer
01
When you choose us as your custom software development partner, you get the privilege of working with one of the best Developers. All the Developers have years of collective experience in delivering complex solutions.
Cost-effective
02
We offer competitive custom application software development packages without compromising the quality of our services. We adhere to the cost we agree on and don't bring up any hidden charges.
Efficient Solutions
03
Regardless of your business requirements, we provide bespoke and creative software solutions to help you achieve all your business objectives. Our reliable and trusted services are the choice of many preferred by many International businesses.
Timely Delivery
04
We ensure your project is completed and delivered promptly as per the set timeline. We keep you well updated and report to you whenever a milestone is accomplished. So you always know the progress of your project.
Solved the issue in literally 5 mins. Awesome contractor !!!!! Excellent Contractor. Complete work in a couple of hours. I Will definitely hire again.
Sabah Owais
BOSC Tech Labs Team is extremely knowledgeable and responsive. They finished the work very quickly – and patiently worked with us as we tested each piece as suitable. The end product is high quality – all thanks to the time and effort from BOSC Tech Labs.
Frive
Awesome experience working with BOSC Tech Labs. Would highly recommend their services!
Isaac Westenra
BOSC Tech Labs has very good developers. they have a very broad knowledge. they understood exactly my concept and helped to make it mature. BOSC Tech Labs supported me all the way to production. You can see the final product in the App Store HipMeal.com.
I will keep working with BOSC Tech Labs in the future.
Said Zejjari
I'm very satisfied With the support une the great job, perfect collaboration until the production. Happy to work with BOSC Tech Labs again 🙂
Said Zejjari
Get Your Project Estimate
Get expert software engineers on demand.