Enterprise mobile app development complete guide 2022
Big businesses constantly look for methods to reduce and alleviate time and resource waste. As a result, companies are constantly looking for new and enhanced corporate software that may help them save time and money. One of the most important aspects of achieving this goal is to design mobile enterprise applications.
The digitalization wind is blowing rapidly, and the fortune giants are emphasizing the digital mechanism in their workflows. It enables businesses to automate and speed up corporate processes while reinforcing their brands for greater engagement with employees, clients, and financial investors.
In this essay, we'll discuss the significance of enterprise mobile app development services and how to construct one. So let's get started!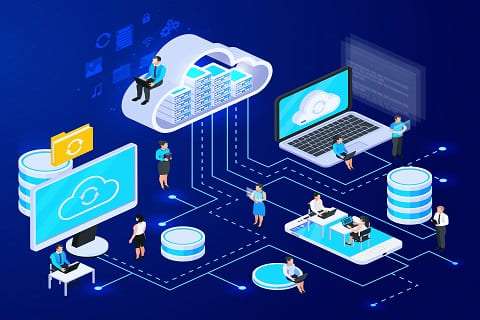 Enterprise mobile application development
Enterprise mobile applications are specifically designed to serve their purpose in the business world. Like other industries, enterprise employees use mobile applications to do work-related activities. Enterprise mobility is expected to involve a far larger number of workers now than it was years ago.
In the development of enterprise mobile application development, Flutter is considered the best technology to develop an enterprise-level mobile application. You have the easiest way to develop the next-gen enterprise mobile application by hiring dedicated Flutter developers From Bosc Tech Labs.
As a result of this trend, many businesses are encouraging employees to bring their own devices to work to improve efficiency and productivity. However, using applications on personal gadgets to store and process business data is risky from a security standpoint, putting the data's security at risk.
That is why forward-thinking and security-conscious CEOs choose corporate application development, contracting customized apps from seasoned IT firms to match their specific company requirements. Typically, such software is hosted in the cloud and may be accessed and integrated across different devices and networks.
Checkout the the guide to use hexadecimal color strings in Flutter to define colors while developing enterprise mobile app with Flutter.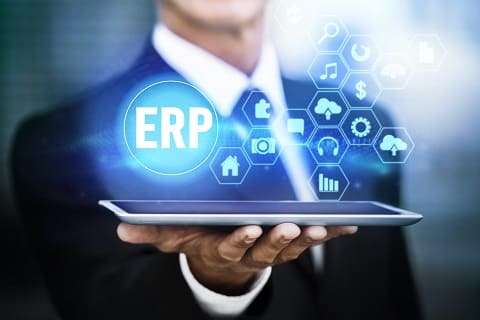 Advantages of mobile enterprise app in promoting business
1. You might not think you need an enterprise app if your business performs well. However, if you want to stay on top of the latest technology and don't want to fall behind your competition, you'll have no choice but to go digital across the board. A high-quality corporate app will be quite useful for digitally upgrading your organization.
2. You can easily monitor the work status through the application. It also allows you to access all the updates on the latest reports, assignments, and completion of work. It eventually helps you connect to the remote working spaces within the four walls of your office.
3. It reduces your dependence on paperwork and minimizes the pressure of storing bulky folders.
4. It boosts data verification and analysis and other database management operations, thus, increasing work efficiency.
5. Payment transactions are smoother and more convenient to handle with mobile enterprise apps. Enterprise applications may aid in the management of all transactions, the tracking of deadlines, the issuing of notifications, etc. In addition, you may include various payment options according to the needs and goals of your organization.
6. Client queries are facilitated and enhanced when they are routed through the app. In addition, the program handles fundamental difficulties automatically, while humans handle more sophisticated duties.
7. You may have end-to-end supply chain control with the app designed for this purpose at your fingertips.
Overall, incorporating an enterprise smartphone application into a company's workflow results in higher organizational effectiveness, increased flexibility, improved staff engagement, decreased customer churn, and a wealth of important information on issues that need to be addressed.
Steps to develop an enterprise mobile application
1. Planning and drafting
The development process, like anything else, starts with an idea. So, first of all, you need to draft an outline of the mobile application that matches your organization's needs and goals. Also, consider your target audience's pain areas and how your app may help them address their problems.
2. Choose your platform
The next step is to choose the most suitable platform for you among the two popular choices available, iOS or Android. Understanding the choice of your target audience is the answer to the question.
3. Prototype design
Now comes the most important stage of deciding the appearance of your applications, what features they will include, or how they can connect to the users. This step checks the feasibility of the app and whether it meets the demands of the user or not.
4. Create your team
The next stage in developing a mobile business app is to engage a specialized team of developers. Before you begin the development process, you must first assemble a competent development team that can assist you in achieving a successful outcome. The smallest team you may need requires a project manager, a software developer, a UI/UX specialist, and a QA engineer.
5. Testing phase
Testing your product is the last step in the development process, and now is the time to exercise extreme caution and double-check your company's mobile application's status.
That's because a single problem in your app may significantly influence your app's performance and, ultimately, your business's development. As a result, make sure you thoroughly test your application.
6. Support and maintenance
Even if the program works flawlessly, a top-notch software provider does not rest on its laurels. You must keep updating on the customer feedback and ensure the necessary changes.
Conclusion
Developing an enterprise mobile application is a complex process involving numerous factors. Security, third-party app interfaces, and handling unforeseen occurrences are a few elements that develop commercial apps. But, on the other hand, these characteristics are investments in your company's competitiveness.